Mino-yaki Pottery Wholesale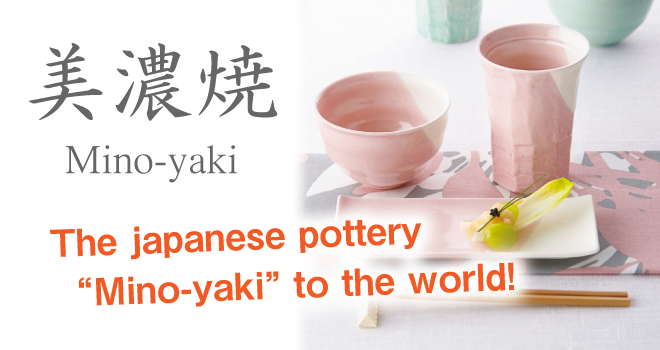 A great deal of Japanese POTTERY!!
Please check it out and looking forward to your inquiry.
DOWNLOAD : [Mino-yaki pottery catalog (PDF)]
The stocks are changing every day so please hurry if you are interested in it!
Please feel free to contact us. >> Inquiry form
Do you know "Mino-yaki"?
It's one of famous Japanese pottery series and traditional item.
It's made in Gifu prefecture. It's a representative of Japanese pottery and the production in Japan occupies about 50% share.
We will package the items carefully so they will not to be hard to break.
You can chose how to ship FCL (Full Container Loading) or LCL (Less than Container Load) to your destination.
Why don't you share this Mino-yaki in your country?
Please feel free to inquiry us anyone who would like to select the pottery by yourself.
You can go and select actual item there on your own. ECI staff will escort you as a guide.
We handle vacuous Japanese pottery over 100 items every single day
such as Mino, Seto, Shigaraki, Yokkaichi and so on.
It's possible to pack for exporting.
The standard items are about 10,000pcs and limited items
are always available at the warehouse with over 72,000sqft.
There are staff who speak English, Pakistani, Nepali,
Vietnamese and Sri Lankan.
Please do not hesitate to come and enjoy visiting us!!
Please feel free to ask us anything!